WHEN: 4 Week Session Begins July 16th thru August 9th, 8-9AM
(5yo-11yo: Monday/Wednesday, 12yo+: Tuesday/Thursday)
WHERE: CrossFit Absecon Directions
COST: $60 /per child (pro rated for Week 2 start)
REGISTER NOW
FitCamp is designed to teach children how to properly exercise, and instill healthy habits for life-long fitness. FitCamp members will be exposed to constantly varied training to increase their general fitness in a fun and safe environment.
Our FitCAMP Kids Sessions will be broken up into two age groups, 5-11 & 12+.
5-11 years olds (MON & WED):
Do you want to be the next American Ninja Warrior? FitCamp is full of obstacle courses, games, and fitness activities to increase athleticism. Students 5-11 years old will be exposed to fundamental bodyweight exercises, adding small progressions each week.
BENEFITS:
Coordination
Balance
Functional movement patterns
Locomotor skills
Manipulative skills
Gymnastics progressions
12+ years old (TUE & THU):
Do you want to make a middle school or high school sports team? FitCamp is for you! However, athlete or not, FitCamp's training program caters to everyone. Students 12+ years old will perfect their fundamental bodyweight movements and increase their endurance, while also learning the basics of weight training.
BENEFITS:
Endurance
Strength
Stamina
Flexibility
Accuracy
Agility
Power
Speed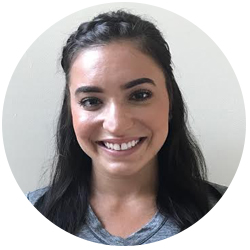 CAMP DIRECTOR
Jaclyn Nolan
Health and fitness has always been a big part of my life, and it has greatly influenced my career path. I am a health and physical education teacher at Fernwood Middle School in Egg Harbor Township, as well as a CrossFit Level 1 trainer at CrossFit Absecon. I have also gained strength and conditioning experience through coaching gymnastics at Bright Stars Gymnastics Academy. Currently, I am a dedicated member of CrossFit Absecon, working out 4-6 times per week, and competing in local competitions. My goal is to teach students how to properly exercise and instill healthy habits for life-long fitness. The children will develop better focus, decrease or prevent obesity, increase confidence, increase athleticism, decrease or prevent injury during sports, learn the importance of goal setting, and most importantly, HAVE FUN!

Campers will be required to:
Wear athletic clothing, including sneakers.
Adhere to all FitCamp safety rules.
Provide their own water and a snack if needed.
Please arrive promptly 10 minutes prior to your session start time. Click Here for Directions